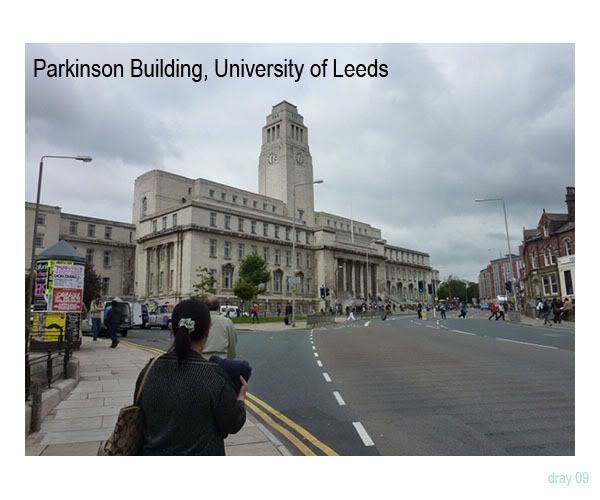 Welcome to University of Leeds. Sadly, it was about to rain. If only the sky was brighter.
Goodbye current layout? I want to change it though. It's not going to be easy since I got rusty! I've not done layout changing in God knows ages!!
*sigh* Not going to be easy *Shakes head*.
It's cold. My nose is blocked, I can't smell my food and I need to head to town in the afternoon! Don't let the sun fool you!! It may look sunny outside but the best indicator is the cloud. If the cloud moves fast, as in YOU CAN REALLY SEE THE CLOUD MOVING A
ND NO KIDDING. THEY DO MOVE FAST! I would wear more layers of clothes. I need to get a coat or trench coat soon. REALLY soon. It's FREEZING. I don't care if it's still autumn. It's too cold for me.
From walking too much, not only my toes are beginning to look funny, my base of my feet are forming calluses. *sigh* oh dear me!! =(
I'm super hungry and I think I shall have yogurt and a slice of bread? ALRIGHT. I have no idea.
Good day people!! ( I'm trying to not screw up my LJ layout)
Current Mood:
cold
Current Music: arctic monkeys - still take you home